Even just one dollar goes a long way to show we care.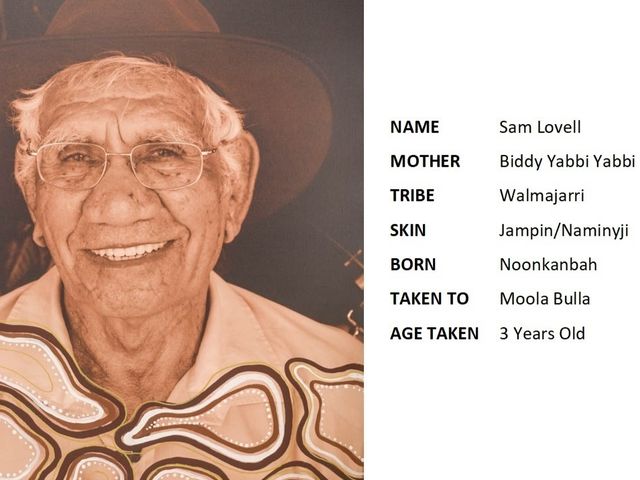 Hi, my name is Catherine and I am fundraising for the Kimberley Stolen Generation Portraits Exhibition, the funds I raise will go toward helping the oldies with travel and accommodation to the exhibition. If generosity overflows over and above then those funds will go toward other associated expenses.
I work for Kimberley Stolen Generation Aboriginal Corporation who are undertaking recording of important genealogy and history for healing and reconciliation.
Aboriginal people are belonging people and need to know where they are from, their country (nation), language, skin (kinship and responsibilities). Many stolen children were lied to and told they were orphans or that their parents didn't want them only to find out that they were in fact stolen from their mothers. Some have found and reconnected with family, others are still searching. Many mothers went to their graves with the heartache of not knowing where their children were.
One very important aspect of this work is the annual Kimberley Stolen Generation Portraits Exhibition of around 50 photographs on stretched canvas, with hand painted art representing the land and colours of that person's country where they were stolen from.
The inaugural exhibition in 2021 was a huge success with Kimberley people bringing their children and grandchildren to see their elders. Friends and family stayed quietly chatting for hours, just sitting there ''feels like we are sitting with our old people here, they are all looking at us". Two middle aged men who knew each other all most of their lives, realised they were actually cousins when they met at the portrait of their grandmother. Comments from the broader community reflected appreciation for learning more about Australian history, truth telling and humanized history for a lot of people. Many people returned to the exhibition each day, there really was a special kind of magic. I was so privileged to be a part of it and feel the power of so much love.
The previous funding provider, who said they would be onboard for future exhibitons, has advised us just now that they are unable to help with this year's exhibition – with like only 6 weeks to go until opening night, so now we are desperately seeking alternative funding sources so this very important exhibition can continue to take place.
I came to Broome with my family in 1972 and have been blessed to grow up with and work alongside Kimberley people who accepted us despite the horrors that were being inflicted on them by 'whitefellas'.
This is so close to my heart. Please, help me show these Elders that their lives matter, that they are never forgotten and that everyday Australians and friends oversees do care. Thanks in advance for any contribution you can make.