COUNSELLING SUPPORT FOR THE DISABILITY ROYAL COMMISSION
KSGAC HELPS PEOPLE WITH DISABILITY, THEIR FAMILIES AND SUPPORT PEOPLE TO TALK ABOUT THEIR EXPERIENCES
The Disability Royal Commission is running up until 2023 and it is looking at ways to prevent people with disability from experiencing violence, abuse, neglect and exploitation.
KSGAC counsellors can help people with disability, their families and support people in their lives to talk about the issues they have faced in the past or are facing now. Sharing your experiences can help make changes towards a better way for other people with disability.
Your experiences do not need to be considered extreme. If you have felt like you have been done wrong by, you may like to have a chat with our counsellors.
You do not need to have a diagnosed disability, or be on a disability payment, and the service is open for all ages. This FREE service is available to all people living in the Kimberley, with the counselling team visiting major places across the region on a regular basis.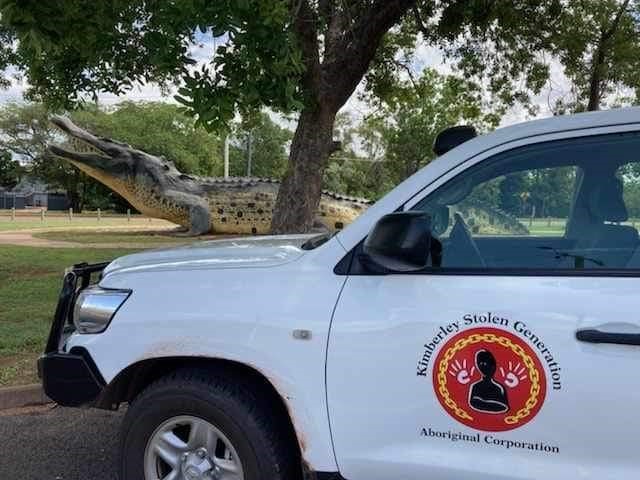 What we do;
Provide information about the Disability Counselling. We can sit and have a yarn, and you can choose not to go any further if you don't want to.
Let you know how you can share your story and experiences with the Disability Royal Commission if you choose.
Help you navigate the documentation required if you choose to submit a formal submission to the Disability Royal Commission.
Help you work out if this service is right for you, if not, we will help you find somewhere that is.
Counsellors can help you tell your story about how you have been treated poorly, when at other times you may have felt no one was listening.
Help you discuss your feelings and emotions in a safe and confidential way, work out a problem or an issue and find other practical help available to you.
Make referrals for other supports you are entitled to as a part of the DRC including advocacy and legal supports.
You can contact the KSGAC Disability Counselling team by calling KSGAC's FREECALL number on 1800 830 338 or reception on 9193 6502. You can also email reception@ksgac.com.au or use the contact form on this website. You are welcome to request a call back if you prefer, and KSGAC Disability Counsellor will be in contact with you.
We have offices at 28 Barker St or 29 Hunter St in Broome or 112 Coolibah Drive in Kununurra, where you can walk in and talk to someone face to face.
Those who need immediate counselling assistance can contact:
Beyond Blue 1300 22 4636
Lifeline 13 11 14 or Lifeline text support 0477 13 11 14
1800 Respect 1800 737 732
Suicide Call Back Service 1300 659 467
Mensline 1300 78 99 78
In an emergency call Triple Zero (000)