Shinju Matsuri Festival Parade- Kimberley Stolen Generation Aboriginal Corporation message well received. The KSGAC participated in the 2018 Shinju float Parade. More than 4000 people watched the parade and continuous claps of applause and praise were given as the KSGAC float passed in a sea of purple with life size National Sorry Day Flowers, Stolen Generation members, their grandchildren and staff walking and seated on the float.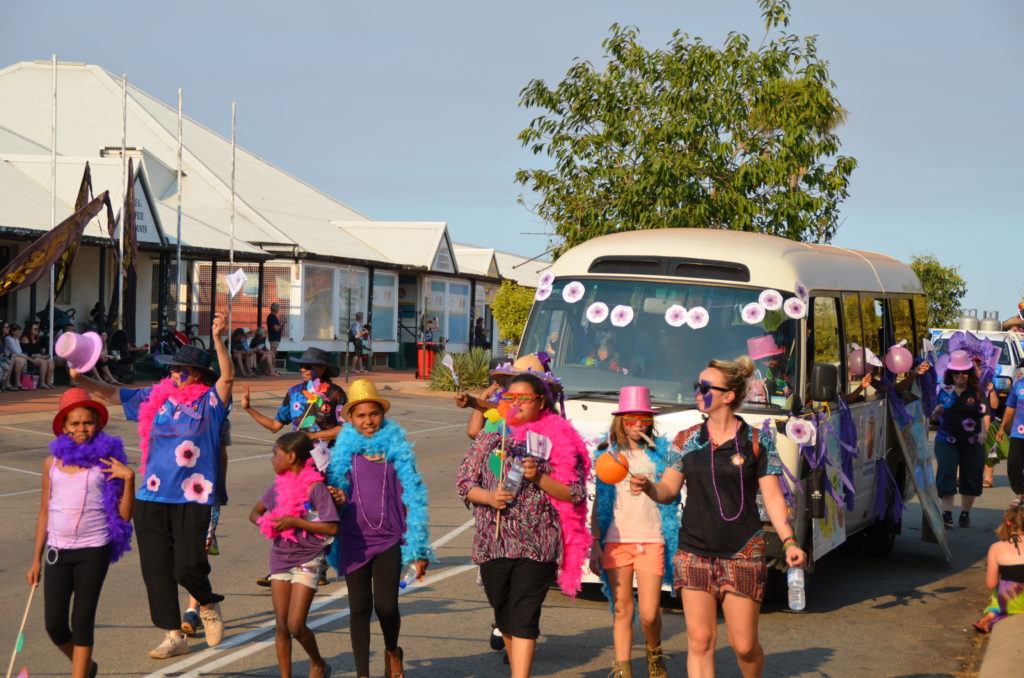 The day was very special for the team and the KSGAC was the only social justice float in the Parade and one of three Indigenous groups highlighting their roles in the community. On the KSGAC float the Link-Up and Redress staff hand-painted signs, streamers and Healing Art murals were proudly displayed.
Local participant Betty Dixon said the day was very special.
"To have so many people wave to us felt good. We all walked and felt strong. To have our children with us felt right."