In October, Broome 100 people came together for the Mental Health Day community event held at Centacare. An enjoyable Breakfast, BBQ and a host of other activities occurred in a joint effort to promote mental health.
The event organised by the Broome Mental Health Advisory Committee took a month of planning through a host of services including the Kimberley Stolen Generation Aboriginal Corporation.
During the event at the KSGAC stall a colouring- in competition promoted awareness and acknowledgement of the Stolen Generation people. The activity centred on the Stolen Generation Native hibiscus flower, the national symbol representing continued strength and resilience by the people removed from country, language, culture and family.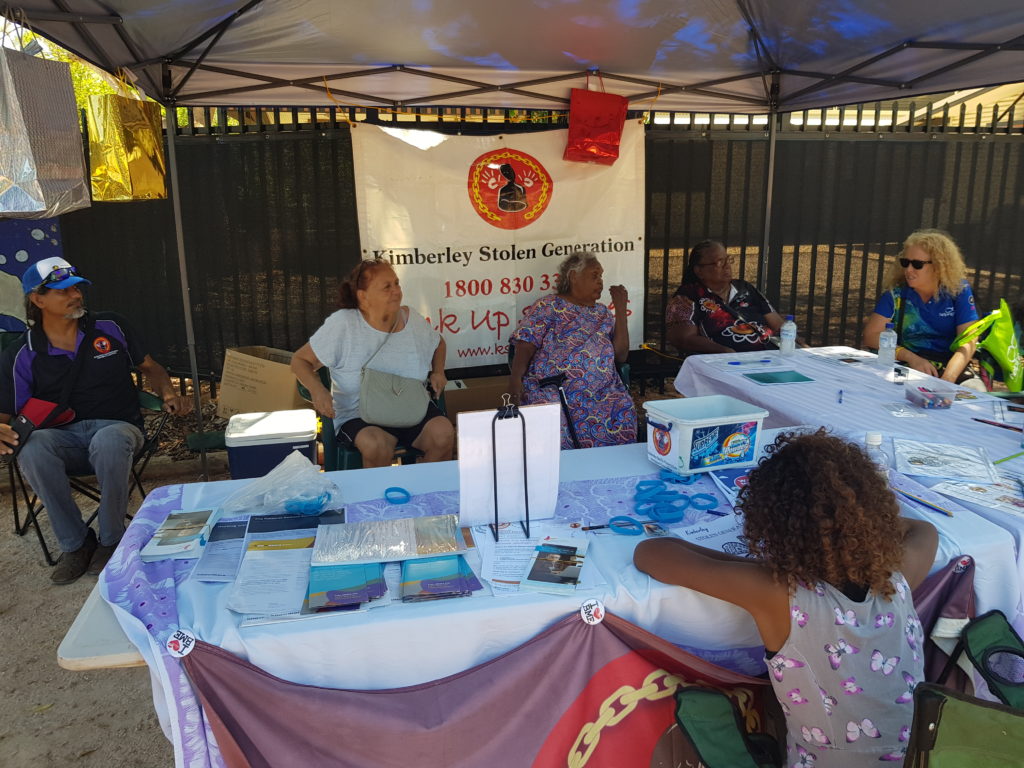 KSGAC clients were helped to and from the event.  KSGAC Senior Redress Officer Kirk Coffin said it was a great day for all. "The colouring in competition was awesome. We had our members and other people who enjoyed the activity and were relaxed. There were open mike sessions, music including drumbeat and all of the effort made by the Broome Mental Health Day advisory committee showed a joint approach to helping each-other."
KSGAC Groundsman Will Pollock also instrumental in running the stall said people were happy to be there.  "To see the little kids colouring- in and sitting beside the old people was really lovely, that was a highlight for me. When the little kids won prices they were so excited."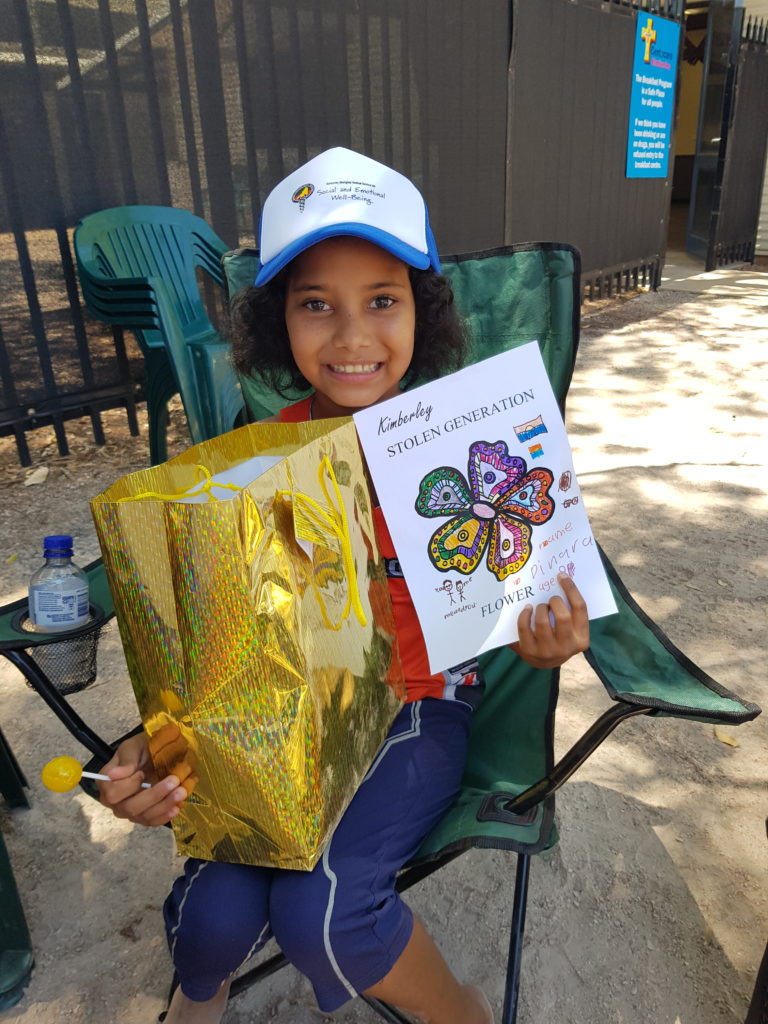 KSGAC thanks host Centacare, the Broome Mental Health Advisory and the Western Australian Association for Mental Health for the support.