Blue Knot Day-October 28. The Kimberley Stolen Generation Aboriginal Corporation recognised Blue Knot Day through Healing Art activities with members and friends.
The annual Blue Knot Day falls on October 28 to acknowledge and raise awareness for adult survivors of child trauma and abuse and encourages those effected to gain support.
On the day the KSGAC laid their blue knot on the grounds as a symbol of respect.
During the fortnightly Healing art group participants selected hats to decorate with many blue materials including; ribbons, broaches, bows and flowers. The activity was a success as participants said they felt safe and happy during the activity. People enjoyed a relaxing lunch before heading off in their new bright blue hats.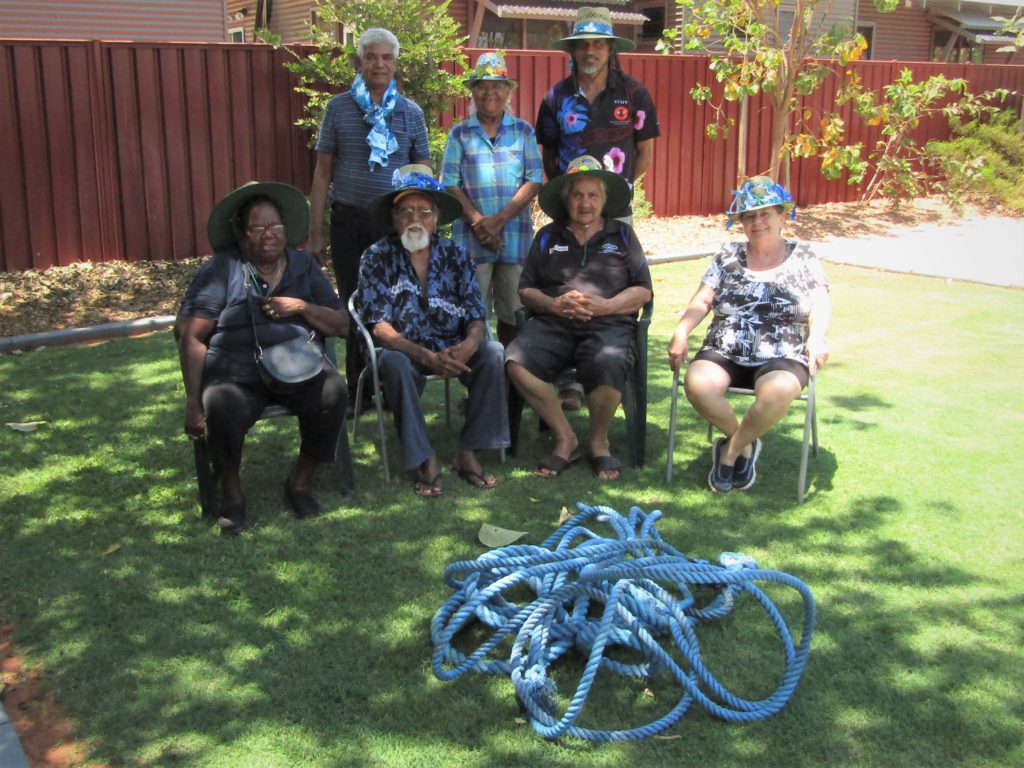 The KSGAC service offers Redress application support for people effected by Institutionalised Child Sexual Abuse in Broome, Bidyadanga and Dampier Peninsula. For assistance come into 28 Barker Street or contact 91936502.
For more information on supports available contact the Blue Knot Foundation Helpline 1300 657 380