Sam Lovell is a Kimberley First Generation KSGAC member renowned for his work in the Kimberley Cattle Industry and Aboriginal tourism.
Sam's contribution to tourism has awarded him the Sir David Brand Tourism Award in 1988 and the Commonwealth Recognition Award for Senior Australians in 2000. Sam and his wife have an award named after them, The Sam and Rosita Lovell Tourism Award. In 2003 Sam was recognised in the Australia Day Honours list and received the Member of the Order of Australia (AM).
Sam is a Nykinya elder who lives in Derby and on a recent trip to Broome came into the KSGAC with a number of amazing photos from his youth as a stockman. Over a cup of tea Sam relayed stories about his time working on cattle stations as a Stockman, Boundary rider and Saddle maker.
Wonderful photos in Sam's Collection.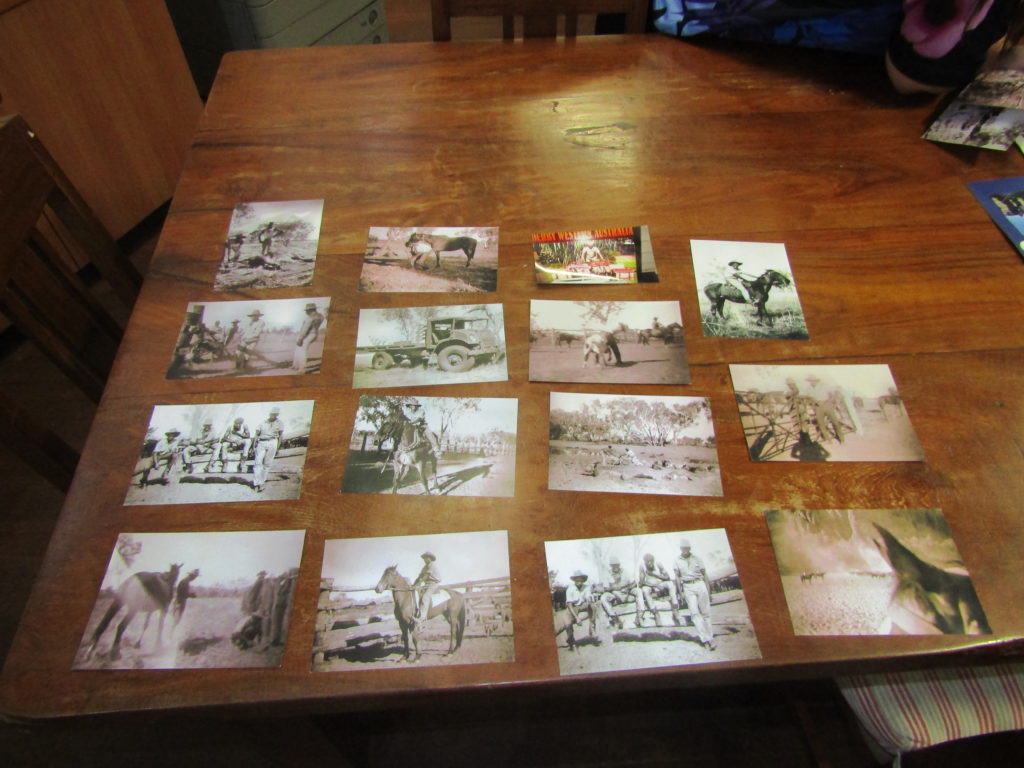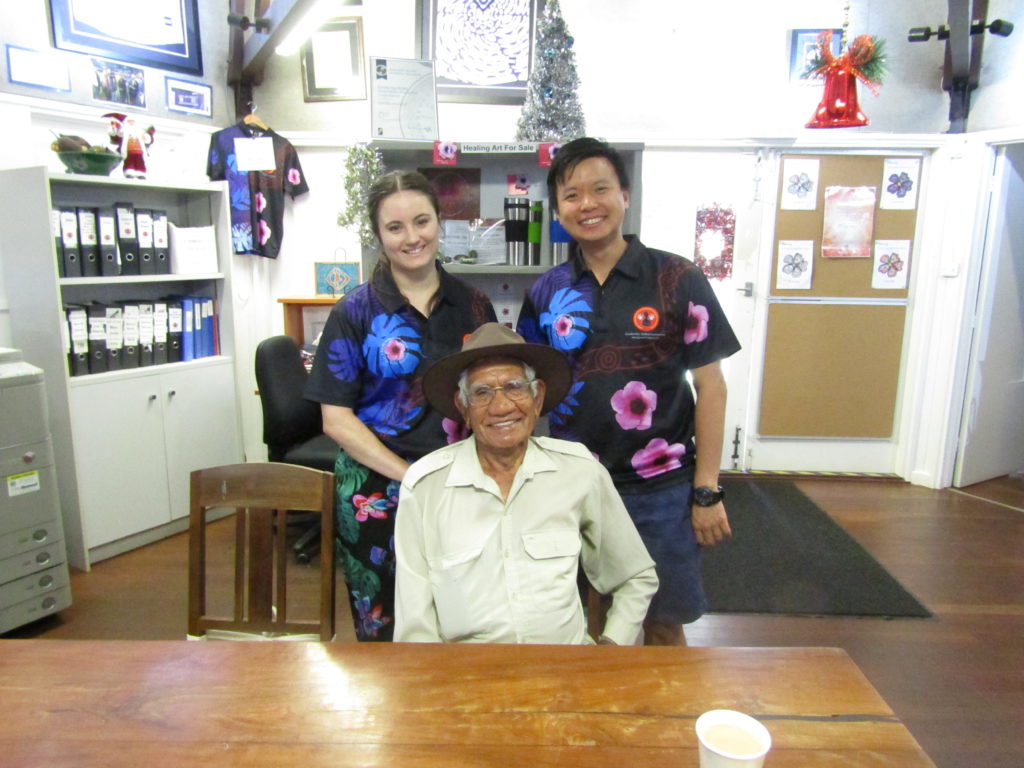 Above: Sam Lovell with Jawun Secondees Handri Tjhia and Katie Sawford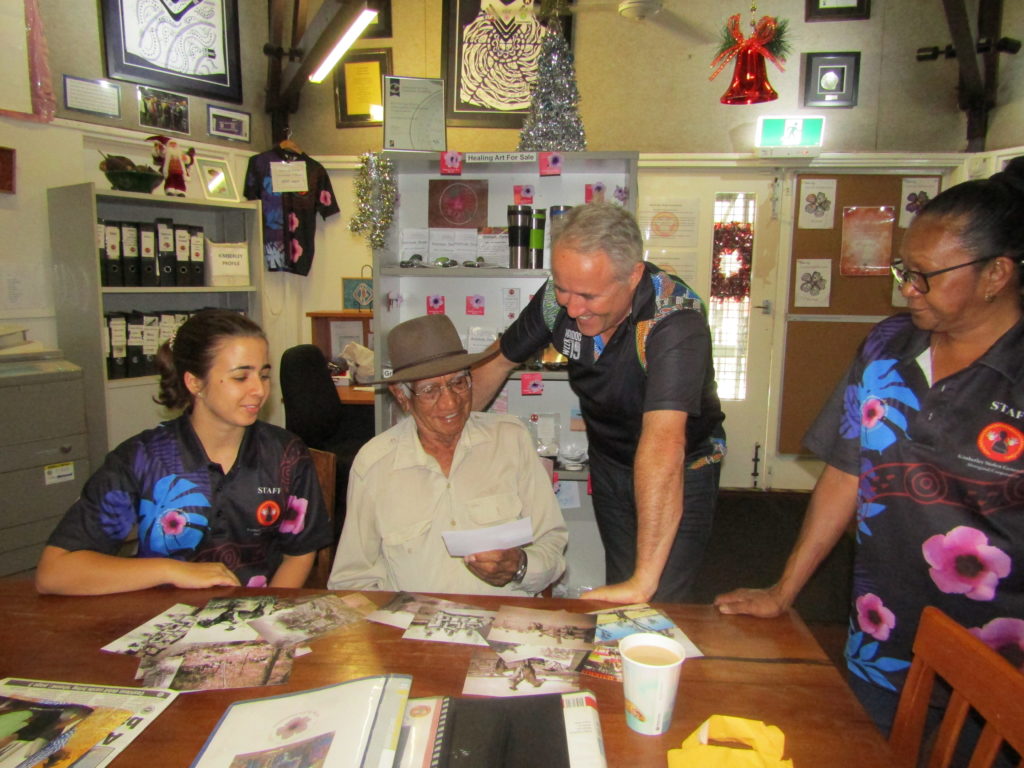 Above: KSGAC Staff Receptionist April Ford, Consultant Andrew Horan and Link-up Caseworker Rosie Wade with Sam.
KSGAC staff were glad to listen to Sam's as he reflected on how things have changed over time. Two Jawun Secondees Handri Tjhia and Katie Sawford said they were lucky to have met Sam. Handri Tjhia said, spending time with a Kimberley Stolen Generation person was very special. "Sam is inspiring. What Sam knows about the region brings a lot of value to people like us from Jawun and other people in the Australian community."
Sam's visit coincided with a Broome Country Music club event where he performed,
To read more on Sam's achievements go to the following link:
https://www.mediastatements.wa.gov.au/Pages/McGowan/2017/09/Photo-and-video-archive-to-document-life-of-Mr-Kimberley.aspx