The National Link-Up meetings occur generally every six months and the contact between participants sees better organisation and outcomes as services unite to assist Stolen Generation people around the country.
During a break the participants joined in celebrations at the Community Fun Day organised by Nunkuwarrin Yunti's Community Health Promotion and Education unit.
So many health centered activities took place for families, including; giveaways, amusement rides, hairdressing, basket weaving, social and emotional well-being yarns as well as  live musical performances.
KSGAC Executive Officer Hanisi Fitzhardinge and Link-up Caseworker Rosie Wade really enjoyed the day.
More than 600 people came out for the event.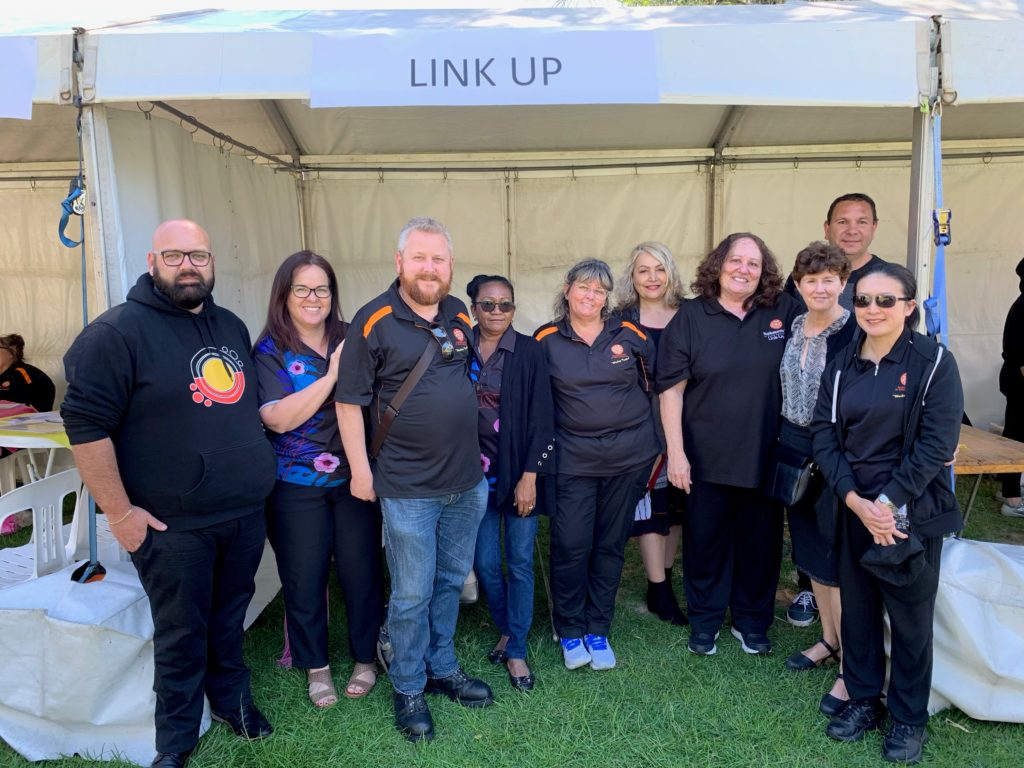 During the trip KSGAC staff toured the S.A. museum's Aboriginal Heritage Project area. KSGAC staff reports this is "A must see. It is open to the public but people need to make an appointment." 
To learn more on the Project click into the following link:
http://www.samuseum.sa.gov.au/research/aboriginal-heritage-project