Link- Up staff members will be visiting your town/community to assist with Stolen Generation information, applications and sign up.
Many Aboriginal people from your region have suffered from past government policies that separated children from their families.
Link-Up can help bring together affected family members through our family history tracing services.
Redress Sign-up and application support is also available for Broome, Dampier Peninsula and Bidyadanga people. The National Redress Scheme is for people who have experienced institutionalised child sexual abuse.
If you would like Link-Up or Redress staff to visit you at your private home, please contact the office prior to the visit.
Call KSGAC on: 9193 6502 or our Free call number is: 1800 830 338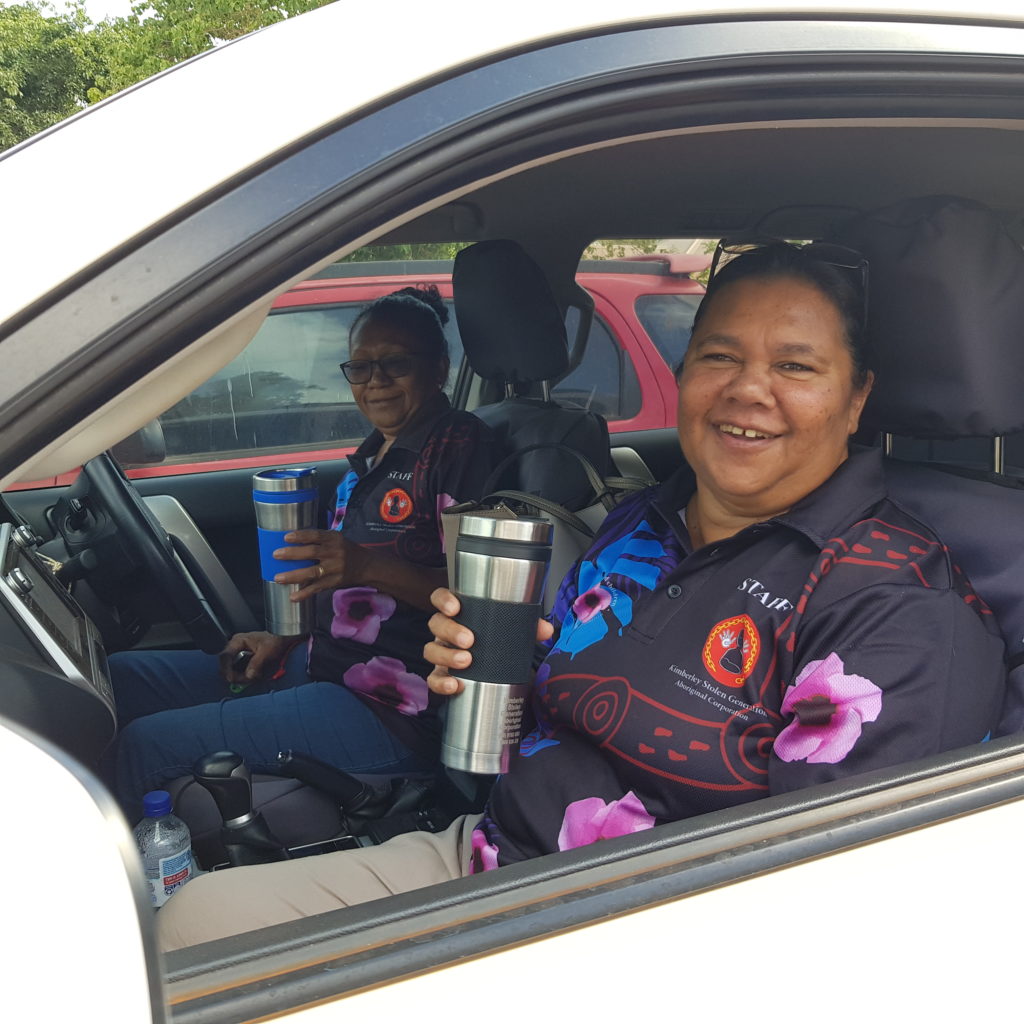 Link-Up Caseworkers  Rosie Wade and Suzette Edgar are on the road.